Dawna Hamilton is the Owner and Broker of Record of Modern Living Realty Inc. Brokerage located in Manotick. She is a fully licensed Broker and Senior member on the Ottawa Real Estate Board with a Market Value Appraiser designation and an Accredited Buyer's Representative designation. With a property management background, Dawna moved to the real estate business over 35+ years ago. She has lived in Ottawa and the surrounding area all of her adult life. If you are looking for much more than just another REALTOR® and want someone with a passion for people, homes, and life, then you have come to the right place. Dawna is well known for her integrity, her in-depth community and market knowledge, her strong negotiation skills and high-quality professional network. Her "client first" approach is what makes her brokerage different from the rest.
Dawna is a large supporter of the community in which we live which includes Ottawa South, Manotick, Greely, Metcalfe, Osgoode, North Gower, Kars, Vernon & Kemptville. Dawna is a member of think tank referral network and Brookfield Global Relocation Services (Brookfield GRS). Contact dawna@modernlivingrealty.ca

MVA : Market Value Appraiser-Residential is a professional designation for REALTORS® who have demonstrated practical and current experience in their local real estate market and have completed a prescribed educational program in the field of residential appraisal. Designees are active REALTORS® in their communities.
ABR : The Accredited Buyer's Representative (ABR®) designation is designed for real estate buyer agents who focus on working directly with buyer-clients.
As a real estate professional who has had her license since 2013, Sue Hann is known for integrity, diplomacy and sincerity in all her dealings. In her tenure in the business, she has first and foremost striven to be someone in whom her clientele and colleagues can put their trust and faith. Every transaction, she believes, is always about her customer. Key to Sue's success has been the result of her patient demeanor and dedicated work ethic. She knows how to listen and is generous in offering information. Her main intention is to understand her client's needs and build a relationship that will last over the course of time. When orchestrating deals for her buyers and sellers, Sue is assertive and effective without being too aggressive. While she is a strong negotiator and advocate for her clients, she is just as much a compassionate, friendly, humorous partner who eases a process that can often be quite stressful. Sue was born and raised in Ottawa and offers clients a seasoned knowledge of the city. She currently resides in the south end of the city and has intimate knowledge of country properties. Sue is committed to offering the highest quality representation and service. Her track record says it all. Sue holds a "Seller Representative Specialist" certificate awarded by the Real Estate Business Institute and "Pricing Strategies: Mastering the CMA" certificate awarded by The National Association of Realtors. Contact sue@modernlivingrealty.ca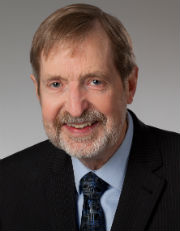 Russ Warren Sales Representative, is a member of the Modern Living Realty Professional REALTOR®. After many years of owning and operating retail stores, Russ retired and earned his Real Estate license in 2009. Since then he has become one of the busiest agent around listing and selling homes across the Ottawa region. He specializes in the rural properties, south of Ottawa. Russ's real estate business is built around one guiding principle. It's all about the client. It's all about You and your needs, your dreams, your concern, your questions, your finances. He is committed to making the buying or selling of your home as enjoyable and stress free as possible. For additional information on Russ Warren, please see his website at russwarren.com
Lindsay McIntyre earned her Real Estate License in 2011 and loved her successful career in real estate as an independent agent for approximately two years. She put her career on hold, put family first and stayed home as a full-time Mom to her two children. Lindsay is very excited to be officially back and a part of Modern Living Realty Inc., working alongside her father, Russ Warren. Lindsay is truly blessed with very strong family values whether at work, home or leisure. Lindsay also believes It's all about the client and will work very hard to make sure all, both sellers and buyers, receive the best service possible. For additional information about Lindsay, please visit the website at russwarren.com.